So I mentioned a few weeks ago that
I was moving
, and now I'm pretty much all moved in to my new place! I'm excited to be here and love it thus fare but I have to admit it's pretty empty in here to say the least. It needs a lot of work to make it really feel like home, and I'm excited to be able to share the process here on SingleBubblePop. Here are some shots I took of the space as it is now...
Don't laugh!

Our bedroom - the only color right now is a quilt my Aunt made for me! That will change soon...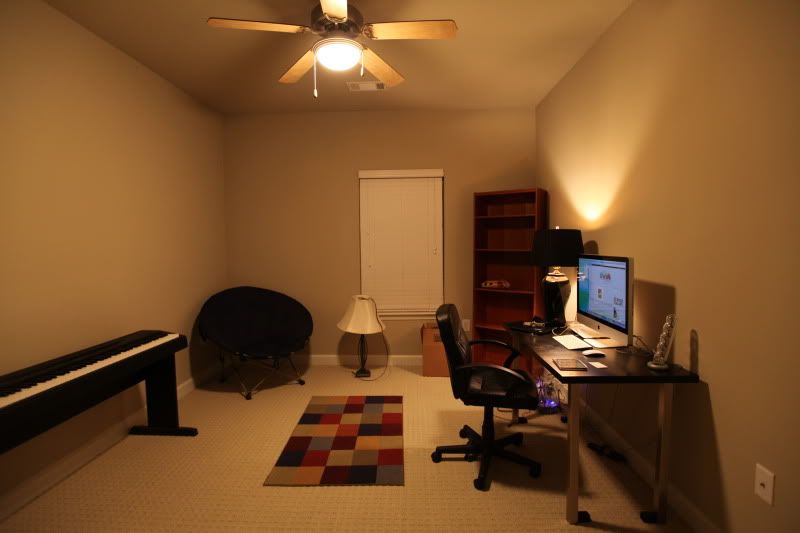 I'm going to have to get really creative with space planning to fit everything we want to into this office/guest bedroom. Between my supersized computer, piano, about 6 guitars not pictured here and all our other STUFF. Where would somebody sleep?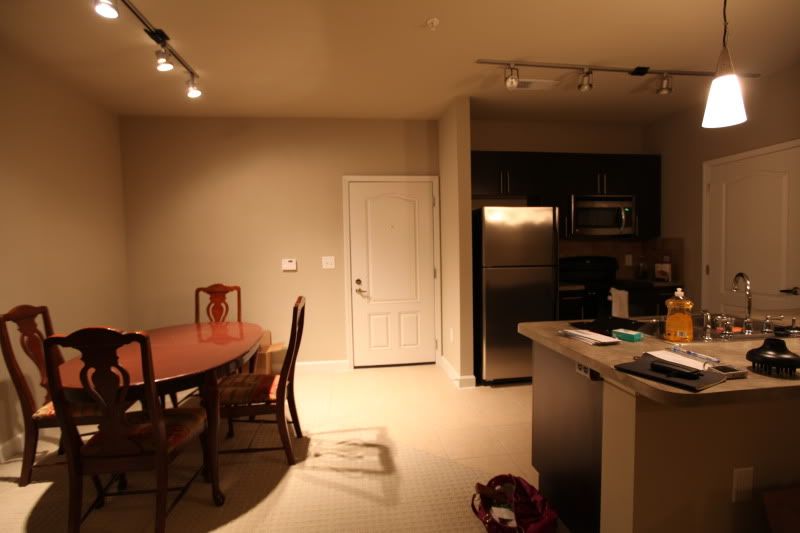 I love the kitchen area - it's just the right size for me and it's open to the living room & dining area. The dining set we have now was a hand-me-down, but I have plans to create some more seating through a banquet arrangement...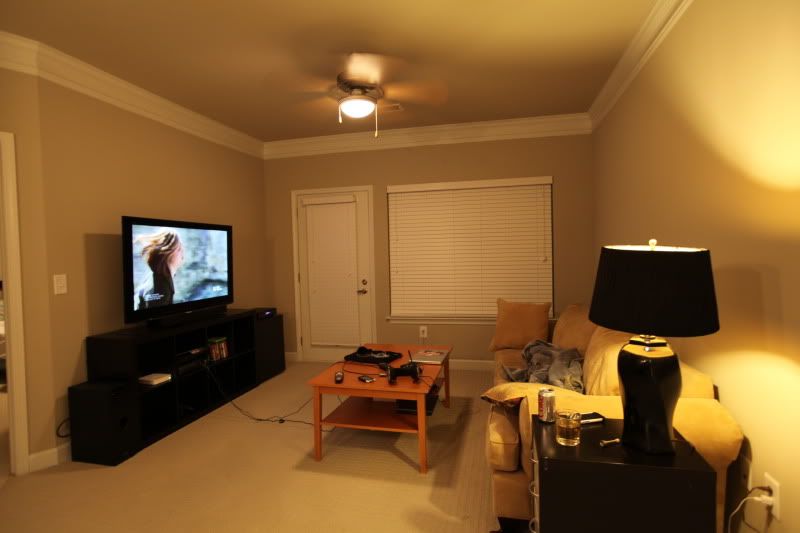 And lastly, our living room area. We got this great couch off craigslist for a steal! And its a good foundation for the room. I have a custom art project planned for above the sofa that's really fun... Can't wait to show you!

I love that I have a blank slate to create in
, and I'm looking forward to sharing the "before & afters" with you all! I still have quite a few things in NC that I plan on bringing back soon, and we actually have more our stuff to move in from our old place too. The transformation I have planned for this apartment is going to be dramatic. Stay tuned!