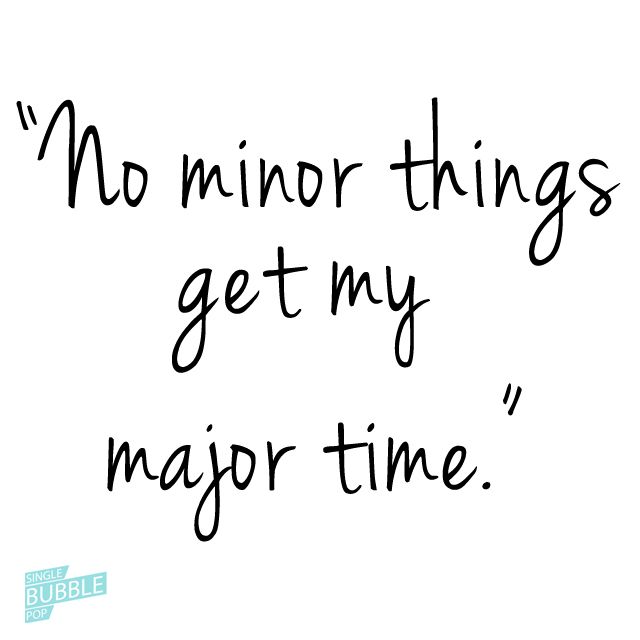 How is it June 10th already?
We're halfway through 2013 and this year has been nothing but surpise after surprise for me. So much so, that I've had to really evaluate what I choose to keep in my life in order to make room for the new. One lesson that I've learned over and over again is to
give only major things major time
. In the past I have spent too much time & energy on people or things that really don't add value to my life. Sometimes it's hard to recognize that fact, but in the end, focusing my energy on what matters to me the
most
always yields the best results for me & those around me.
This week let's remember not to give minor things major time!