When I moved to Atlanta in 2009
, my intention was to bum on the sofa of my (then) boyfriend's brother until I saved up enough money from my new job at J.Crew to get my own place. While they were playing video games, I would research apartments everyday and dream about how I would make it into a space of my own. Things didn't work out
exactly
as planned but when I finally did move into my own place in 2011, it was literally a dream come true. It may have not been the best studio, but it was
mine
! I will always love this "first place" of mine because I put so much love into it.
Ya'll saw peeks of it in the background of
Design Talk
webisodes, but I never gave you a proper tour. Mostly because I never really felt like it was "done". But today I am missing my studio and thought it would be fun to share a little bit of what it looked like before I moved out!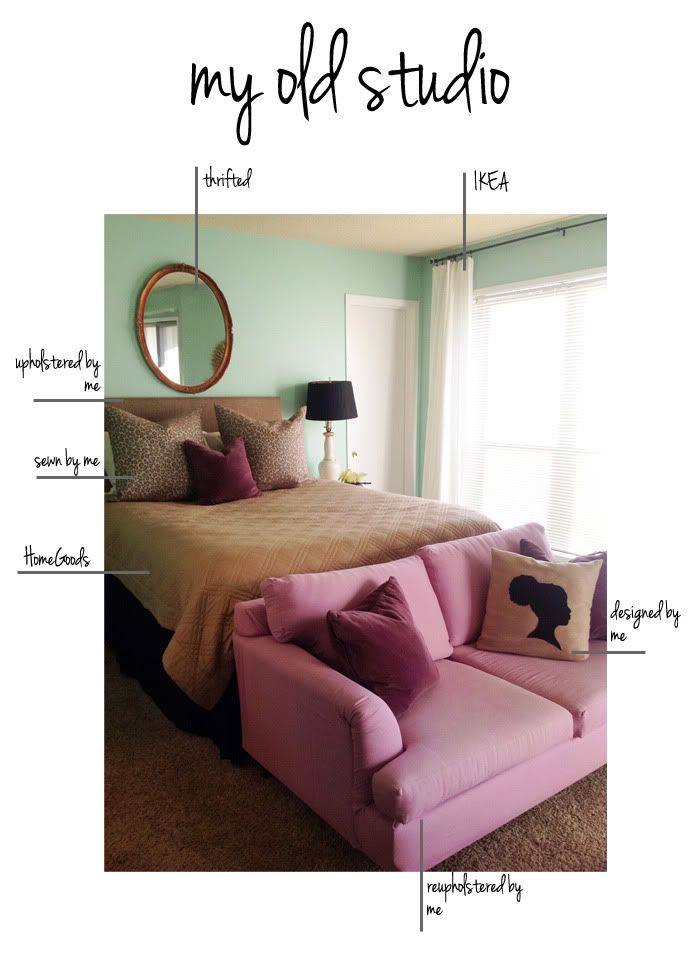 As you can see, a lot of the items in bedroom area were made by me or thrifted, which made the space really one of a kind. The paint color was from the Martha Stewart collection at Home Depot, and I am so sorry that I don't remember the name/color. And since a few people have asked, I am still selling my custom Afro Puff pillows! You can order one (or two!)
right here
.
I'm already dreaming about what my next place will be like!