A recent dumpster rescue that I later discovered was quite similar to the latest Veranda magazine cover.
If you follow me on Instagram, you may see me post a find or two from my thrift store adventures.
A lot of people ask me, "Where did you find that?" or "How do you do it?" Well my friends, I don't have any secrets to share. All I can tell you is that I am a frequent thrift store shopper and I don't discriminate. If it says THRIFT STORE (not
Goodwill
(
see why here
), not
consignment shop
, not
antique market
), I'm in there! It doesn't matter what part of town I'm in or even what state I'm in really, I'm always looking. If there is one "tip" that I could give you, it would be
frequency is key
.
Another thing that I believe gets me awesome finds is
looking a little deeper
. One of my most favorite pieces in my apartment is this brass etagere that I found literally buried under a mess of faux flowers. The store as a whole is not an easy one to shop. They have a ton of stuff, but the organization and display is less than spectacular. However, while circling the store, I spotted this beauty that wasn't even for sale and immediately asked the owner what their price was. Not only did they sell it to me for a reasonable price, they delivered it the next day! It had all of the glass shelves still intact and the brass was in near-perfect shape. I can't wait to show you how I've styled it now. I'm using it as a mini office! The left side is perfect height to pull up a chair and use my laptop. Ironically, I'd pinned the exact piece of furniture
here
and
here
months before.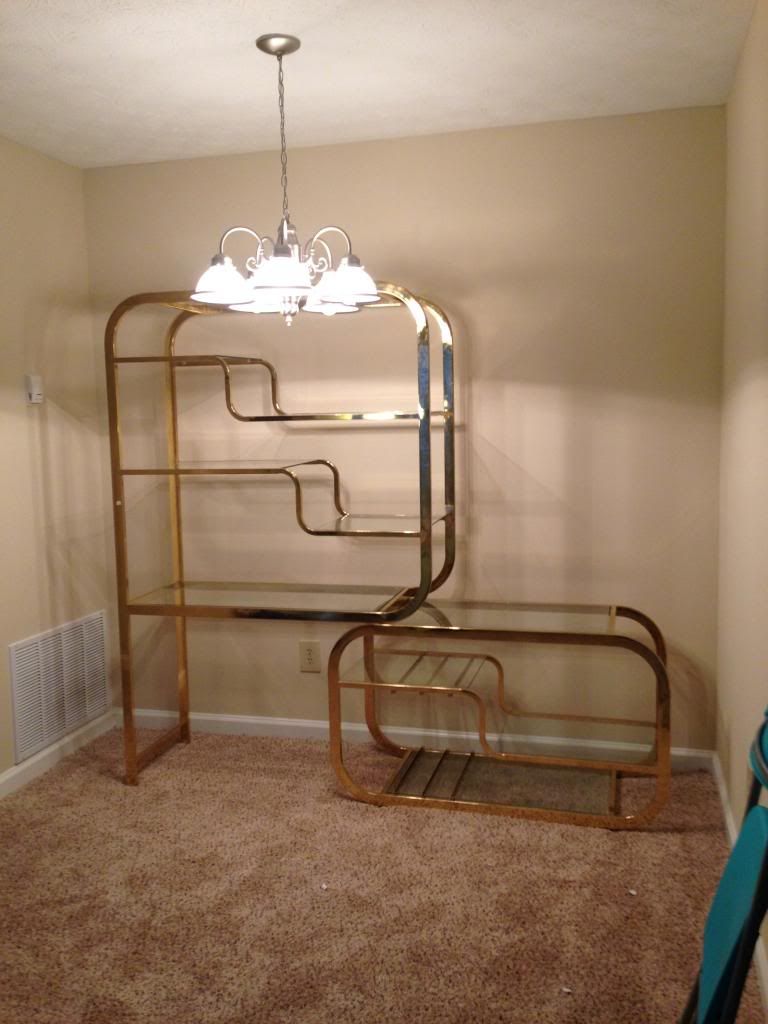 I'll post a before shot as soon as I finish styling up this corner, but this is what it looked like once I got it into the space!
What was your best thrift store find? What are your tips for getting to the good stuff?
Check out
The Knight Twins
talking about their thrift store finds here: