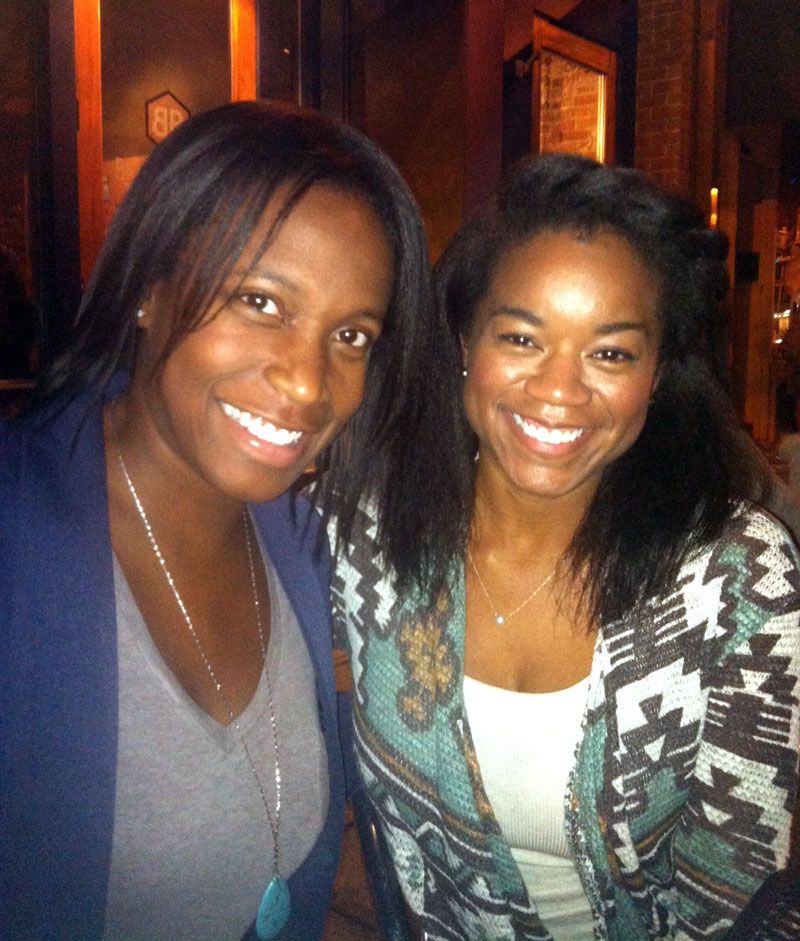 Happy New Year y'all!
I know... it's been a while! Since I last posted here, my life has, yet again,
transformed
! It's so amazing how no matter how much we plan, God can top your goals and dreams. If you have been following my blog for a while, you know that at the end of 2012 I decided to
leave Atlanta and move back home to Raleigh
, NC to finish my Interior Design degree full-time. Packing up my life and moving back in with my mom was one of the hardest things I've ever had to do. I would need about half of the emoji keyboard to really illustrate all of the emotions I experienced during that move, but I pushed through them all because deep down I knew I was making the best choice for me. Being back at
Meredith
was surprisingly refreshing, my love for
Raleigh
deepened even more, and I scored an awesome internship for the summer. I started classes in the fall of 2013 with the intention of finishing the LAST 4 classes I needed to graduate and moving on to the next thing in 2014.
Well, when I was sitting in the first day of classes reading through my syllabi, I got a call from
Chip Wade
saying that he wanted to interview me for a full-time position with his show
HGTV Elbow Room
.
I didn't apply for this position. Someone left the show for another opportunity and somehow my name was suggested as her replacement.
You can imagine, I'm immediately excited because I absolutely love this show and isn't the whole point of getting an education to be then gainfully employed in your area of expertise?
...But wait...
The job starts in September? So... what about school? I was falling in love with my Raleigh again, and I wasn't ready to leave my family and friends! Once again, I was challenged to make a difficult decision based on faith. Well, I knew that this job was for me and I couldn't pass it up. So I have accepted the fact that I may not be able to finish my degree in 2013 after all, but would take the opportunity regardless, and plan to finish the classes when I can. I presented my situation to my awesome advisor, fully expecting to hear "Good luck with your job but I cannot help you..." and would you know that we work out a plan for me to stay enrolled in 2 of the 4 classes I needed. The other 2 I will be completing this spring and summer here in Atlanta.
I don't know which scenario gave me more joy
; getting a dream job offer back in Atlanta or the reassurance that I would still be able to finish this degree. I truly felt an overwhelming sense of favor in both scenarios, as if God was literally hugging me. I am forever grateful to Chip & Cristi for giving me the opportunity to work with them and to my advisor Dr. Burpitt for believing in me.
SO... Now it's 2014 and I am back in Atlanta, working full time for Elbow Room. We're half way through 13 episodes that will make up Season 3. Man has it been a ride thus far, and I'm loving every minute of it. I am taking one class on Saturdays and will be DONE with this degree by August 2014. My timeline was delayed, but it's still unbelievable to me that I will be finishing this program that I started in 2007!
Yes, 7 years ago!
I'm living proof that no path is a straight shot to achieving your dreams.
With all that going on, I stopped blogging just so that I could ENJOY it. Another decision that I'm so thankful for because it allowed me to really focus on what is important to me, and find a proper balance. I think we (millenials, social media enthusiasts) can become
slaves to online connectedness
. I had to take a step back and ask
"Who am I serving in all of this?"
Your answer may be different from mine, but I think it's an important question to ask. Once I defined that for myself, I was able to prioritize my time and be more present.
I'm excited to get back to blogging and sharing some of my life and design inspiration with y'all again! I started this blog when I started design school, so it's only fitting that I bring you along for the last leg of it. I hope that 2014 has started off amazingly for you and even if it doesn't seem like it has,
know that it will get better.